Lowongan Kerja Mechanical Engineer di PT. Wahyu Anugrah International Info Paling baru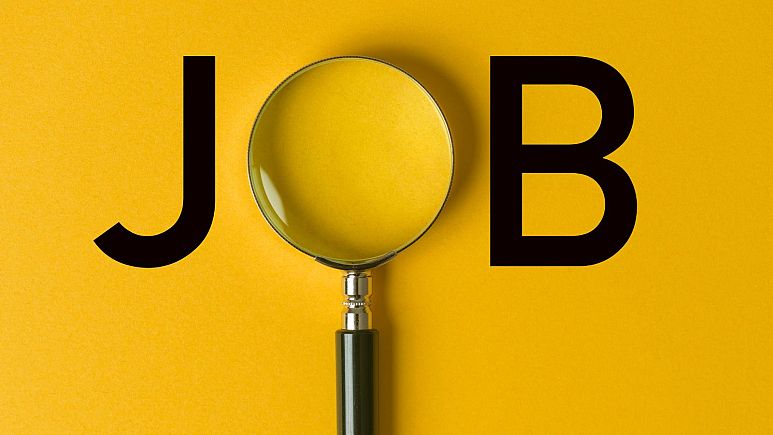 Lowongan Kerja Mechanical Engineer di Jakarta Timur
Hi teman! Apa kabar? Kami sedang membuka kesempatan berkarir posisi Mechanical Engineer yang mungkin bisa menjadi pintu gerbang sukses untukmu! Kami mencari seseorang yang ceria dan mempunyai kemampuan yang luar biasa untuk bergabung bersama kami. Jika kamu berminat mengejar karir yang sukses dengan pekerjaan Mechanical Engineer, maka ini adalah kesempatan yang tepat untukmu! Jangan ragu untuk kirim CV dan portfolio kamu kepada kami. Kami sudah tak sabar untuk bertemu denganmu dan menyambutmu sebagai bagian dari tim kami.
DESKRIPSI LOWONGAN KERJA Mechanical Engineer

Mechanical Engineer (Printing)
PT Wahyu Anugrah Internasional
Keuntungan
We are people oriented organization
We embrace diversity and equal opportunities
Deskripsi Pekerjaan
The Mechanical Engineer is directly responsible for planned maintenance pillar activities and leadership of printing/lamination/slitting lines. He/she will responsible for daily tactical execution of daily task, coordination within the team, execution and follow-up of planned work to ensure printing/lamination/slitting lines run smoothly. In addition, He/she will responsible for developing planned maintenance strategies that support safety, people engagement, quality, cost, reliability, and continuous improvement initiatives.
Responsibilities:
Use the concept of PM to manage and maintain production equipment to ensure normal and safe operation of equipment and reduce downtime due to failure.
Responsible with maintaning operational integrity of the machines such as CD 102 Heidelberg CP Tronic 5 Color, Laminating machine and various other types of machines in the Factory
Plan and execute equipment maintenance work and do a good job in implementing and updating PM plan.
Perform tasks related to printing lines maintenance program as agreed schedule, or as set by supervisor.
Maintain and repair the equipment in printing/lamination/slitting area.

Control and maintain printing/lamination/slitting lines periodically, also ensure the facility is in good & save condition.
Coordinate with Shift Technician to review work completed and provide direction and follow up.
Participate in autonomous maintenance activities.
Support off shift critical work and emergency repairs where required.

Work with Electrical Engineer - printing/lamination/slitting & production leaders on day-to-day activities
Implementing management systems ISO 9001, ISO 140001, FSSC 22000, OHSAS 18001 consistently.
Conduct improvement individually or use subcontractor by supplier periodically, to achieve standardized result & quality.
Inform supervisor or related department in written or directly if there is a breakdown or failure which cause danger.
Monitor vendor / supplier's work from the beginning until the end of the task, to prevent fatal failure.
Discontinue the job worked by vendor / supplier if failure happens which deviate from agreed plan, and report it to direct supervisor.
Understand and follow regulation in WAI Packaging related to safety and quality.
Qualifications:
Bachelor's degree majoring in Mechanical Engineering or another related major
Have minimum 3 years of experiences as Mechanical Engineer, preferably from Packaging Industry
Good understanding about precision tooling
Understand maintenance system PM, AM, TPM, MTBF, MTTR metrics.
Capable to operate maintenance workshop tooling
Proficiency in MS Office (Power Point, Excel, Word, etc)
Informasi LoKer Posisi Mechanical Engineer di PT. Wahyu Anugrah International
Tingkat Pekerjaan : Pegawai (non-manajemen & non-supervisor)
Kualifikasi : Sarjana (S1)
Pengalaman Kerja : 3 tahun
Jenis Pekerjaan : Penuh Waktu
Spesialisasi Pekerjaan : Teknik, Mekanikal / 509, 195
Tentang Perusahaan PT. Wahyu Anugrah International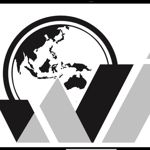 Company Name: Wahyu Anugrah International
Company Overview:
Wahyu Anugrah International is a premier offset printing company dedicated to delivering exceptional print solutions to businesses across various industries. With a rich legacy of craftsmanship and a commitment to innovation, we have established ourselves as a trusted partner for clients seeking high-quality printed materials.
Our Expertise:
At Wahyu Anugrah International, we have mastered the art of offset printing. Our state-of-the-art presses and skilled technicians ensure every print is a masterpiece. Whether it's vibrant color reproduction, intricate details, or consistent quality, our precision printing sets us apart.
We specialize in crafting stunning packaging solutions that not only protect but also enhance your products. Our expertise lies in creating custom-designed boxes, labels, and packaging materials that leave a lasting impression on your customers.
We view every project as a partnership. Our experienced team of designers, technicians, and project managers work closely with you from concept to completion. This collaborative approach ensures your vision is executed flawlessly.
Wahyu Anugrah International understands the importance of deadlines. Our streamlined production process and efficient supply chain management ensure that your projects are delivered on time without compromising on quality. We provide competitive pricing without compromising excellence.
Our Vision:
To be the industry leader in offset printing, setting new standards of excellence, innovation, and client satisfaction. We aim to be the go-to choice for businesses seeking outstanding printed materials that elevate their brand.
Elevate your print materials with Wahyu Anugrah International, where every project is a testament to our dedication to excellence in offset printing. Experience the difference craftsmanship makes.
Informasi Tambahan Perusahaan PT. Wahyu Anugrah International, Jakarta Timur
Ukuran Perusahaan : 1- 50 pekerja
Waktu Proses Lamaran : 19 hari
Industri : Transportasi/Logistik
Tunjangan dan Lain-lain : Waktu regular, Senin - Jumat, Bisnis (contoh: Kemeja)
Lokasi : Jakarta Timur


Terima kasih sudah mampir ke halaman lowongan kerja Mechanical Engineer kami yang menggebu-gebu! Kami harap kamu merasa tergugah untuk menjadi bagian dari tim kami yang inovatif dan penuh gairah. Jangan lupa untuk tunjukkan semangatmu yang penuh energi dan kegembiraan saat menghadapi tantangan di tempat kerja nanti ya! Dan jangan lupa, jangan pernah menyerah bermimpi dan mencapai kesuksesan. Semua bisa terwujud dengan kerja keras. Sampai jumpa di tim kami yang ekspresif pada posisi Mechanical Engineer.