Lowongan Kerja Engineering Manager di PT Ascott International Management Indonesia Terbaru Hari ini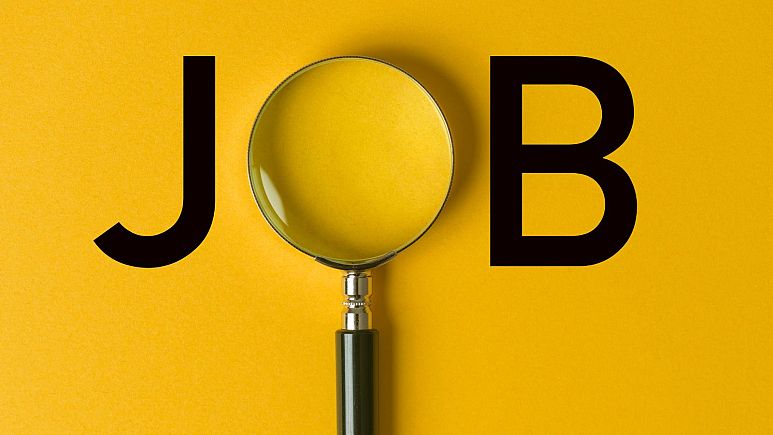 Lowongan Kerja Engineering Manager di Jakarta Raya
Hi kawan! Apa kabar? Kami sedang membuka lowongan kerja posisi Engineering Manager yang mungkin bisa menjadi pintu gerbang sukses untukmu! Kami mencari seseorang yang ceria dan memiliki keahlian yang istimewa untuk bergabung bersama kami. Jika kamu bersemangat mencari pengalaman baru dengan pekerjaan Engineering Manager, maka ini adalah kesempatan yang tepat untukmu! Jangan ragu untuk kirim CV dan portfolio kamu kepada kami. Kami menunggu dengan penuh harap untuk bertemu denganmu dan menyambutmu sebagai bagian dari tim kami.
DESKRIPSI LOWONGAN KERJA Engineering Manager
The Ascott Limited is a subsidiary of CapitaLand, a Singapore company that has grown to be one of the leading international serviced residence owner-operators in America, Asia Pacific, Europe. The company's brands include Ascott, Citadines, Somerset, Quest, The Crest Collection and lyf. Please click for further information: https://www.the-ascott.com/en/index.html.
RESPONSIBILITY:
Leading engineering department staffs and directs them to achieve department & company objective

Managing accounting/budgeting and providing various reports as necessary

Manages technicians in term of: determining workload and delegating assignments, training, monitoring and evaluating performance, and initiating corrective or disciplinary actions

Becoming the person in charge for audit for safety

Coordinate or acts as a liaison between vendors/contractors or work unit and local statutory governmental organization with matters pertaining to, including but not limited to, the use of utilities such as water, gas and electricity, licensing, inspection and testing to satisfy statutory requirements to all building and M&E systems.

Interprets and implements policies and procedures; evaluates staff and makes hiring and termination recommendations

Assumes other duties or responsibilities as assigned by the Residence Manager
REQUIREMENT:
Has high school or diploma degree from Engineering, has background in hospitality is highly preferable

Has 2-3 years of experience in similar responsibility

English skills both written and spoken is a must

Good knowledge of electrical, mechanical and civil works and K3 certified

Good leadership and team player, service oriented

Willing to work with SHIFT based, include working on Public Holidays, be placed in any property
Informasi LoKer Posisi Engineering Manager di PT Ascott International Management Indonesia
Tingkat Pekerjaan : Manajer/Asisten Manajer
Kualifikasi : Sertifikat Professional, D3 (Diploma), D4 (Diploma), Sarjana (S1)
Pengalaman Kerja : 3 tahun
Jenis Pekerjaan : Kontrak
Spesialisasi Pekerjaan : Teknik, Teknik Lainnya / 509, 188
Tentang Perusahaan PT Ascott International Management Indonesia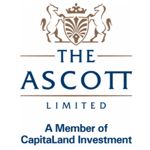 The Ascott Limited is a Singapore company that has grown to be one of the leading international lodging owner-operators. It has more than 55,000 operating serviced residence units in key cities of the Americas, Asia Pacific, Europe, the Middle East and Africa, as well as over 39,000 units which are under development, making a total of more than 94,000 units in over 630 properties. The company's brands include Ascott, Citadines, Somerset, Quest, The Crest Collection, lyf and the Tauzia portfolio of hotel brands. Its portfolio spans more than 160 cities across over 30 countries. Ascott's properties can be found in cities including New York, London, Paris, Brussels, Berlin and Barcelona in Europe; Singapore, Bangkok, Hanoi, Kuala Lumpur, Tokyo, Seoul, Shanghai, Beijing and Hong Kong in Asia; Melbourne and Perth in Australia, Bangalore and Chennai in India; Dubai, Doha and Manama in the Middle East as well as Ghana in Africa. Today, the company boasts over 30 years of industry track record and award-winning serviced residence brands that enjoy recognition worldwide.
As we expand our global footprint, and continuously strive for better performance, stronger growth and greater shareholder value, our people are critical to our success. Join our growing talent pool and make a difference to the success and future of our group.
Informasi Tambahan Perusahaan PT Ascott International Management Indonesia, Jakarta Raya
Ukuran Perusahaan : 201 - 500 pekerja
Waktu Proses Lamaran : 27 hari
Industri : Hotel/Pariwisata
Tunjangan dan Lain-lain : Asuransi Gigi, Tip, Asuransi kesehatan, Formal, Uniform, Regular hours, Mondays-Fridays
Lokasi : Jakarta Raya


Terima kasih sudah mengunjungi halaman lowongan kerja Engineering Manager kami yang penuh semangat! Kami harap kamu merasa terinspirasi untuk bergabung dari tim kami yang kreatif dan penuh gairah. Jangan lupa untuk bawa semangatmu yang bersemangat semangat dan keceriaan saat menghadapi tantangan di tempat kerja nanti ya! Dan jangan lupa, jangan pernah menyerah bermimpi dan mencapai kesuksesan. Semua bisa terwujud dengan semangat pantang menyerah. Sampai bertemu di tim kami yang berenergi tinggi pada posisi Engineering Manager.