Lowongan Kerja Senior Teaching Manager - Bassura City di PT Learning Unlimited Terbaru

Lowongan Kerja Senior Teaching Manager - Bassura City di Jakarta Timur
Hi kawan! Apa kabar? Kami sedang membuka peluang pekerjaan posisi Senior Teaching Manager - Bassura City yang mungkin bisa menjadi kesempatan emas untukmu! Kami mencari seseorang yang bersemangat dan ahli dalam bidangnya untuk bergabung bersama kami. Jika kamu berminat mengejar karir yang sukses dengan pekerjaan Senior Teaching Manager - Bassura City, maka ini adalah kesempatan yang tepat untukmu! Jangan ragu untuk apply sekarang juga kepada kami. Kami sangat antusias untuk bertemu denganmu dan mengetahui lebih banyak tentang kemampuanmu.
DESKRIPSI LOWONGAN KERJA Senior Teaching Manager - Bassura City
At EF Kids and Teens, we provide life-changing education for global citizens. For over 50 years, our mission has been to give confidence and freedom to people of all ages, nationalities, and backgrounds. As an EF Kids and Teens employee, you will become part of the world's largest privately-owned international education company, with more than 500 schools and offices worldwide and 80 centers in Indonesia. With the support of our united team, you will be able to open the world through education.
As the leader of the academic team, a Senior Teaching Manager will work alongside the Sales and Service teams to ensure the academic quality and integrity of the EF language program and the center's development as a unit. You will support the Center Director in the management and development of the academic team and adherence to operational performance indicators such as production efficiency, staff and student retention, and customer satisfaction.
What exactly will you be doing?
Communication
Becoming an effective communicator skilled at influencing the team in the best interest of EF and having a strong awareness of customer requirements.
Scheduling and Teacher Utility
Managing teacher's schedules, group size, and utility in the best interest of the center and ensuring the effective scheduling of classes, extra-curricular activities, and events in accordance with EF Guidelines.
Continuous Professional Development
Taking an active role in the teacher's professional development through induction and onboarding, regular training and development, and evaluation. Conducting teacher Performance Reviews according to EF standards.
Academic Administration
Become familiar with EF company procedures, coordinate, and implement all operational procedures in a timely manner. Ensure all required paperwork and reports are submitted by the assigned due date and time.
EF Product Support
Proactively monitor the effectiveness of EF products and provide appropriate feedback through established channels.
Facilities and Resources
Train teachers in sensible resource management and maintain a presentable center; also manage and maintain an inventory of academic equipment belonging to the center.
Classroom Teaching
Teach professional courses based on customer needs and provide lessons to the highest standards using a variety of motivating techniques.
Recruitment
Work with the national recruitment team and independently to recruit and hire the best International and Indonesian teachers for the center.
Qualities and Skills
• Highly motivated, proactive, and driven
• Strong communication and interpersonal skills
• Friendly, approachable, supportive, and fair
• Committed to continuing professional development (self and staff)
• Able to work under pressure and adapt to change
• Detail-oriented
• Business and service minded
• Computer literate (Proficient in MS Office Package)
• Professional, neat and well groomed, well dressed.
Requirements
• College/University Bachelor's graduate
• Previous managerial experience, preferably in an educational environment
• A minimum of 6 years of TEFL teaching experience (external candidates)
• A recognized TEFL qualification (min. 120 hours) or equivalent
• Live around East Jakarta
• Ready to be placed at EF Kids & Teens – Center Bassura City
Informasi LoKer Posisi Senior Teaching Manager - Bassura City di PT Learning Unlimited
Tingkat Pekerjaan : Manajer/Asisten Manajer
Kualifikasi : Sarjana (S1), Diploma Pascasarjana, Gelar Professional, Magister (S2)
Pengalaman Kerja : 6 tahun
Jenis Pekerjaan : Penuh Waktu
Spesialisasi Pekerjaan : Pendidikan/Pelatihan, Pendidikan / 507, 105
Tentang Perusahaan PT Learning Unlimited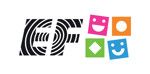 EF provides life-changing education for global citizens. For over 50 years, our mission has been to give confidence and freedom to people of all ages, nationalities and backgrounds. -
With the desire to define your own path in life, and a little courage, EF opens up a world of possibilities.
Informasi Tambahan Perusahaan PT Learning Unlimited, Jakarta Timur
Ukuran Perusahaan : 51 - 200 pekerja
Waktu Proses Lamaran : 13 hari
Industri : Pendidikan
Tunjangan dan Lain-lain : Asuransi kesehatan, Parkir, Formil (contoh: Kemeja + Dasi)
Lokasi : Jakarta Timur


Terima kasih sudah mampir ke halaman lowongan kerja Senior Teaching Manager - Bassura City kami yang bersemangat tinggi! Kami harap kamu merasa terinspirasi untuk menjadi bagian dari tim kami yang inovatif dan penuh keceriaan. Jangan lupa untuk bawa semangatmu yang penuh energi dan keceriaan saat menghadapi tantangan di tempat kerja nanti ya! Dan ingatlah, jangan pernah berhenti bermimpi dan mencapai kesuksesan. Semua bisa terwujud dengan usaha. Sampai bertemu di tim kami yang berenergi tinggi pada posisi Senior Teaching Manager - Bassura City.