Lowongan Kerja Sales Manager (Agriculture -Flour Mill) di Jakarta Raya Terbaru

Lowongan Kerja Sales Manager (Agriculture -Flour Mill) di Jakarta Raya
Hi sobat! Apa kabar? Kami sedang membuka kesempatan berkarir posisi Sales Manager (Agriculture -Flour Mill) yang mungkin bisa menjadi pintu gerbang sukses untukmu! Kami mencari seseorang yang enerjik dan memiliki keahlian yang istimewa untuk bergabung bersama kami. Jika kamu berminat mengejar karir yang sukses dengan pekerjaan Sales Manager (Agriculture -Flour Mill), maka ini adalah kesempatan yang tepat untukmu! Jangan ragu untuk mengirimkan lamaranmu kepada kami. Kami menunggu dengan penuh harap untuk bertemu denganmu dan menjelaskan lebih detail tentang kesempatan ini.
DESKRIPSI LOWONGAN KERJA Sales Manager (Agriculture -Flour Mill)
Key Requirements:
In-depth understanding of the agriculture sector with a focus on wheat cultivation, flour production, and chemical manufacturing. A minimum of 5 years of relevant industry experience is required.

Proven track record in leading and motivating a sales team to meet and exceed sales targets and objectives.

Comprehensive knowledge of wheat varieties, flour products, and agricultural chemicals. Ability to communicate the technical aspects and benefits of these products to customers

Strong interpersonal skills for building and maintaining relationships with key stakeholders in the agricultural industry, including farmers, distributors, and agribusinesses.

Excellent communication skills, both written and verbal, to effectively convey product information, negotiate deals, and maintain customer satisfaction.
Main Responsibilities:
Formulate and execute sales strategies to achieve revenue and market share targets, taking into account the specific needs and dynamics of the wheat, flour, and chemical sectors.

Identify and engage with potential customers while maintaining and nurturing existing relationships. Ensure customer satisfaction through effective communication and support.

Identify new market segments and regions for business growth. Develop plans to enter and penetrate these markets effectively.

Develop and implement marketing and promotional strategies to increase product awareness and demand among target customers.

Focus on consistent revenue growth and profitability through effective sales and customer relationship management.
Informasi LoKer Posisi Sales Manager (Agriculture -Flour Mill) di PT JAC Consulting Indonesia
Tingkat Pekerjaan : Manajer/Asisten Manajer
Kualifikasi : Sarjana (S1), Diploma Pascasarjana, Gelar Professional, Magister (S2)
Pengalaman Kerja : 5 tahun
Jenis Pekerjaan : Penuh Waktu
Spesialisasi Pekerjaan : Penjualan / Pemasaran, Penjualan Ritel / 503, 145
Tentang Perusahaan PT JAC Consulting Indonesia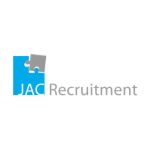 JAC Recruitment is an international recruitment consultancy with over 45 years of specialised recruitment experience across Asia, Europe and the United States. We have over 1,300 expert consultants who have a deep cultural understanding of the local markets they operate in.
Our core values of freedom, discipline, and fairness while delivering exceptional service with speed and sincerity are at the heart of how we operate our business. In Indonesia, we have over 30 specialised consultants that assist clients in corporate services, digital and information technology, consumer goods, healthcare, industrial, and trading industries. We also have a dedicated team that can assist with Client Advisory for the Japan Market. We have connected professionals with reputable companies through a consultative approach. We will ensure candidates' CV conveys their experience properly and they are fully prepared for interviews, not only with guidance on proper interview techniques but with a full briefing on the company and role they decided to pursue. As expert career consultants, we drive the hiring process forward, schedule meetings with key decision-makers, and negotiate salaries on the candidate's behalf.
Recruitment is about understanding the value people can add to companies and vice versa, thus adding value to society. JAC Recruitment always seeks ambitious, results-driven professionals to join our growing recruitment team. The work we do at JAC Recruitment needs people with a keen sales flair, strong interpersonal skills, the ability to thrive in a challenging environment and a desire to succeed and add value to our client's human capital. In return, at JAC, you will find the opportunity to progress your career and maximise your potential, be rewarded with a transparent bonus scheme, and have all the tools and technology to ensure you are competitive in your delivery. With long-term investment in existing and developing markets key to our success, a career with JAC Recruitment could see you running your own team in any one of our operations across the globe.
For clients kindly contact our office or visit our website www.jac-recruitment.co.id
Informasi Tambahan Perusahaan PT JAC Consulting Indonesia, Jakarta Raya
Ukuran Perusahaan : 51 - 200 pekerja
Waktu Proses Lamaran : 27 hari
Industri : Manajemen/Konsulting HR
Tunjangan dan Lain-lain :
Lokasi : Jakarta Raya


Terima kasih sudah mengunjungi halaman lowongan kerja Sales Manager (Agriculture -Flour Mill) kami yang bersemangat tinggi! Kami harap kamu merasa terinspirasi untuk menjadi bagian dari tim kami yang inovatif dan berlimpah semangat positif. Jangan lupa untuk bawa semangatmu yang penuh semangat dan keceriaan saat menghadapi tantangan di tempat kerja nanti ya! Dan ingatlah, jangan pernah berhenti bermimpi dan mencapai kesuksesan. Apapun bisa terwujud dengan kerja keras. Hingga jumpa di tim kami yang berenergi tinggi pada posisi Sales Manager (Agriculture -Flour Mill).