Lowongan Kerja Business Development Associate di Surabaya Info Paling baru

Lowongan Kerja Business Development Associate di Surabaya
Hi kawan! Apa kabar? Kami sedang membuka kesempatan berkarir posisi Business Development Associate yang mungkin bisa menjadi kesempatan emas untukmu! Kami mencari seseorang yang enerjik dan ahli dalam bidangnya untuk bergabung bersama kami. Jika kamu suka tantangan dengan pekerjaan Business Development Associate, maka ini adalah kesempatan yang tepat untukmu! Jangan ragu untuk mengirimkan lamaranmu kepada kami. Kami sudah tak sabar untuk bertemu denganmu dan menjelaskan lebih detail tentang kesempatan ini.
DESKRIPSI LOWONGAN KERJA Business Development Associate
Four feet stand firmer than two. Our Business Development Associate will always guarantee that their feet stand and walk alongside our business users to ensure that delivery is fast and simple . When engaging business users to promote our services and values, you will become the face of Lalamove. As much as we love conversing with our teammates over a cup of coffee and a slice of martabak, you'll be "conversing" in terms of negotiating and generating new leads by nurturing professional relationships over a relaxing pastime that will entice potential business users to fall for our products and services.
You'll oversee end-to-end business initiatives, from cold calling, emailing, and meeting with clients online or in person, closing deals, to maintaining mutual growth in partnerships. You must also be willing to unlearn and relearn the characteristics of each of our business users, as each is unique and valuable in its own way. You are the person who our clients can trust, and who will deliver stability and excitement to our business users and the local community.
Think you are up for it? Apply now and join us as #OneLalamove!
THE RECRUITMENT PROCESSES WILL BE CARRIED OUT IN ENGLISH AND ONLY SHORTLISTED CANDIDATES WILL BE NOTIFIED
Job Descriptions
Market research: Area potential business cluster mapping, potential SMEs, competitor activity, market researched or surveyed both online and offline

Sales operations: acquire and on board business users by maintaining a healthy pipeline of leads, and by developing and taking care of professional relationships.

Negotiation and closing of deals: lead contract negotiations to establish a strong working relationship with our local partners, and to ensure economic sustainability and mutual growth of the partnership

Reach out to clients via cold calls/emails/meetings, timely follow ups, administrative work (contract drafting, coordination).

Become the face of Lalamove when engaging local partner to promote our services and values.
What We Seek
Strong local network on which to rely for expanding the business.

A can-do attitude and grit to make things happen, to identify and leverage new opportunities.

An exceptional written and verbal communication skills to communicate accurately to potential users.

A charming personality to build and maintain professional relationships.

The ability to negotiate in getting the best deal out of every partnership.

Huge willingness to learn

High motivated and proven to be survived under high pressure and targets

Familiar to do both field sales and online sales

Minimum 2 years of experience in B2B, enterprise or corporate sales (start-up/logistic/e-commerce industry is a plus)

Experienced in Logistic (Shipping Line / On-Demand / Traditional Logistic & Etc), Tech Company Industries

Excellent presentation, negotiation and persuasive skills

Knowledge and understanding of mobile and web technologies

Able to speak English, and Local language will be additional value and consideration

Good understanding of local business knowledge

Experienced in API integration, aggregator and merchant relationship will be some pluses

Experienced in working with Google workspace and Ms. Excel is a must
Informasi LoKer Posisi Business Development Associate di PT. LALAMOVE LOGISTIK INDONESIA
Tingkat Pekerjaan : Pegawai (non-manajemen & non-supervisor)
Kualifikasi : Sarjana (S1)
Pengalaman Kerja : 2 tahun
Jenis Pekerjaan : Penuh Waktu
Spesialisasi Pekerjaan : Penjualan / Pemasaran, Pemasaran/Pengembangan Bisnis / 503, 139
Tentang Perusahaan PT. LALAMOVE LOGISTIK INDONESIA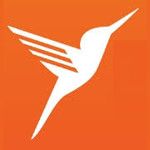 Lalamove is disrupting the logistics industry by connecting customers and drivers directly through our technology. We offer customers a lightning fast and convenient way to book delivery and moving services whether they are at their home, at work or on the go. People talk about O2O, we live it.
Onto our fifth year as a start-up, now operating in Hong Kong, China, Taiwan, Thailand, Singapore, Vietnam, Philippines, and now Indonesia our aspirations don't stop there as our model has the ability to transform how goods moved in any city worldwide.
Informasi Tambahan Perusahaan PT. LALAMOVE LOGISTIK INDONESIA, Surabaya
Ukuran Perusahaan : 51 - 200 pekerja
Waktu Proses Lamaran : 9 hari
Industri : Komputer/Teknik Informatika (Perangkat Lunak)
Tunjangan dan Lain-lain : Waktu regular, Senin - Jumat, Kasual (contoh: Kaos), BPJS, Health Insurance, Bonus, Spouse/ Child Leave, Bonus Paid Leave, Free meal
Lokasi : Surabaya


Terima kasih sudah mengunjungi halaman lowongan kerja Business Development Associate kami yang bersemangat tinggi! Kami harap kamu merasa terinspirasi untuk menjadi bagian dari tim kami yang ekspresif dan penuh keceriaan. Jangan lupa untuk bawa semangatmu yang penuh semangat dan kegembiraan saat menghadapi tantangan di tempat kerja nanti ya! Dan jangan lupa, jangan pernah menyerah bermimpi dan mencapai kesuksesan. Apapun bisa terwujud dengan kerja keras. Sampai jumpa di tim kami yang ekspresif pada posisi Business Development Associate.