Lowongan Kerja Bidding Coordinator di PT BINTAN OFFSHORE MARINE CENTRE Terbaru Hari ini
Lowongan Kerja Bidding Coordinator di Batam
Hi sobat! Apa kabar? Kami sedang membuka peluang pekerjaan posisi Bidding Coordinator yang mungkin bisa menjadi pintu gerbang sukses untukmu! Kami mencari seseorang yang bersemangat dan ahli dalam bidangnya untuk bergabung bersama kami. Jika kamu suka tantangan dengan pekerjaan Bidding Coordinator, maka ini adalah kesempatan yang tepat untukmu! Jangan ragu untuk kirim CV dan portfolio kamu kepada kami. Kami sangat antusias untuk bertemu denganmu dan mengetahui lebih banyak tentang kemampuanmu.
DESKRIPSI LOWONGAN KERJA Bidding Coordinator
The primary purpose of the PT BOMC is looking for an Experience Bidding Coordinator , As the BOMC Bidding Coordinator, you will play a pivotal role in BOMC success by managing the end-to-end bidding process for projects. You will work closely with our cross-functional teams/departments (engineering, operations, procurement, finance) to gather necessary information for bid compilation to prepare competitive bids that align with our clients' needs and industry standards. Your attention to detail, analytical skills, and effective communication will be essential in securing new opportunities and maintaining our reputation as a reliable industry leader.
Principal Accountabilities of the Position
-Coordinate, assist and manage the end-to-end bid management process for fabrication and operations projects.
-Collaborate closely with cross-functional teams, including technical, commercial, and finance teams, to develop winning bid strategies
-Understand marine port operations, agency functions, fabrication processes, and relevant industry standards to create compelling bids.
-Utilize the SKK Migas / K3S bid registration system and other relevant platforms to ensure accurate bid submissions.
-Coordinate and oversee the preparation of bid documentation, ensuring compliance with all required specifications and regulations.
-Work with the sales and technical teams to craft accurate and competitive quotations within established timelines.
-Perform thorough cost analysis, budgeting, and pricing for bids while considering profitability and competitiveness.
-Manage the bid review process, ensuring all aspects of the bid are accurate, complete, and aligned with the client's requirements.
-Support negotiations with clients, addressing any queries or concerns related to the bid.
-Stay updated on industry trends, competitor activities, and market dynamics to enhance bid strategies and proposals.
Requirement for the position are :
-Indonesia Citizen
-Minimum of 5 years of experience in bid management, preferably in the fabrication, port operations, oil and gas, or renewable energy sectors.
Skill and Basic Education required :
-Bachelor's degree in Engineering, Business Administration, or a relevant field.
-Strong understanding of marine port operations, agency functions, and fabrication works is essential.
-Proficiency in using SKK Migas bid registration system and other relevant bid submission platforms.
-Solid technical understanding to interpret engineering requirements and effectively communicate technical aspects in bids.
-Financial acumen to analyse costs, budgets, and pricing strategies.
-Excellent project management skills to handle multiple bids simultaneously and meet deadlines.
-Strong negotiation and interpersonal skills for client interactions and internal collaboration.
-Exceptional written and verbal communication skills in English and Bahasa Indonesia
-Strategic thinking and problem-solving abilities to craft competitive bid proposals.
The candidates who meets the requirements will be contacted.
Informasi LoKer Posisi Bidding Coordinator di PT BINTAN OFFSHORE MARINE CENTRE
Tingkat Pekerjaan : Supervisor/Koordinator
Kualifikasi : Sarjana (S1)
Pengalaman Kerja : 5 tahun
Jenis Pekerjaan : Penuh Waktu
Spesialisasi Pekerjaan : Teknik, Minyak/Gas / 509, 190
Tentang Perusahaan PT BINTAN OFFSHORE MARINE CENTRE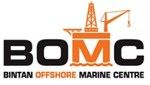 BOMC is a new development that will offer all offshore projects the distinct advantage to lower costs, provide increased efficiencies and productivity, adheres to strict corporate compliance and governance requirements with all operations conducted under world class safety and quality systems.
Informasi Tambahan Perusahaan PT BINTAN OFFSHORE MARINE CENTRE, Batam
Ukuran Perusahaan :
Waktu Proses Lamaran : 29 hari
Industri : Minyak/Gas/Petroleum
Tunjangan dan Lain-lain :
Lokasi : Batam


Terima kasih sudah mengunjungi halaman lowongan kerja Bidding Coordinator kami yang bersemangat tinggi! Kami harap kamu merasa tertarik untuk menjadi bagian dari tim kami yang kreatif dan penuh gairah. Jangan lupa untuk bawa semangatmu yang penuh semangat dan keceriaan saat menghadapi tantangan di tempat kerja nanti ya! Dan ingatlah, jangan pernah berhenti bermimpi dan mencapai kesuksesan. Apapun bisa terwujud dengan usaha. Sampai bertemu di tim kami yang ekspresif pada posisi Bidding Coordinator.