Lowongan Kerja Search Engineer Optimization (SEO) & Search Engine Marketing (SEM) Specialist di PT Alpha Teknologi Bersama Info Paling baru
Lowongan Kerja Search Engineer Optimization (SEO) & Search Engine Marketing (SEM) Specialist di Jakarta Utara
Hi kawan! Apa kabar? Kami sedang membuka peluang pekerjaan posisi Search Engineer Optimization (SEO) & Search Engine Marketing (SEM) Specialist yang mungkin bisa menjadi kesempatan emas untukmu! Kami mencari seseorang yang bersemangat dan mempunyai kemampuan yang luar biasa untuk bergabung bersama kami. Jika kamu berminat mengejar karir yang sukses dengan pekerjaan Search Engineer Optimization (SEO) & Search Engine Marketing (SEM) Specialist, maka ini adalah kesempatan yang tepat untukmu! Jangan ragu untuk mengirimkan lamaranmu kepada kami. Kami sangat antusias untuk bertemu denganmu dan menyambutmu sebagai bagian dari tim kami.
DESKRIPSI LOWONGAN KERJA Search Engineer Optimization (SEO) & Search Engine Marketing (SEM) Specialist
Job Description:
Develop and execute comprehensive SEO strategies to improve organic search rankings and increase website traffic.

Conduct keyword research, analysis, and selection for both SEO and SEM campaigns.

Optimize website pages and content for search engines, ensuring alignment with best SEO practices and guidelines.

Manage and optimize paid search campaigns using platforms such as Google Ads, Bing Ads, or other advertising platforms.

Write compelling ad copy and optimize landing pages to drive conversions and achieve campaign goals.

Monitor and analyze SEO and SEM performance metrics, providing regular reports on key performance indicators.

Conduct ongoing keyword research, competitor analysis, and industry trends analysis to identify opportunities for optimization and improvement.

Collaborate with content creators, developers, and other team members to ensure SEO and SEM best practices are integrated into all digital marketing efforts.

Stay updated with industry changes, algorithm updates, and emerging SEO and SEM trends and techniques.

Continuously test and optimize SEO and SEM strategies for improved results and ROI.
Requirements:
Bachelor's degree in top/reputable national or international universities.

Proven experience as an SEO Specialist with a strong track record in improving search engine rankings and driving organic traffic for at least 1 year.

In-depth knowledge of SEO principles, strategies, and best practices.

Proficiency in SEM campaign management, including Google Ads and other advertising platforms.

Familiarity with web analytics tools, such as Google Analytics, for performance tracking and reporting.

Strong understanding of keyword research, selection, and analysis for SEO and SEM campaigns.

Experience in optimizing website content, meta tags, headings, and other on-page elements.

Excellent analytical and problem-solving skills, with the ability to interpret data and provide actionable insights.

Up-to-date with the latest industry trends and changes in SEO and SEM.

Strong communication and collaboration skills, with the ability to work effectively in cross-functional teams.

Detail-oriented, self-motivated, and able to manage multiple projects and priorities effectively.

Willing to work in Pantai Indah Kapuk (PIK) area.
Informasi LoKer Posisi Search Engineer Optimization (SEO) & Search Engine Marketing (SEM) Specialist di PT Alpha Teknologi Bersama
Tingkat Pekerjaan : Pegawai (non-manajemen & non-supervisor)
Kualifikasi : Sarjana (S1)
Pengalaman Kerja : 1 tahun
Jenis Pekerjaan : Penuh Waktu
Spesialisasi Pekerjaan : Penjualan / Pemasaran, Digital Marketing / 503, 203
Tentang Perusahaan PT Alpha Teknologi Bersama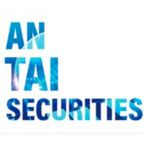 Antai Securities Limited was established in 2016 and successfully obtained SFC Type 1, 4 and 9 licenses in 2017, with which we have been providing various financial services including securities trading, securities advisory, and asset management to our clients. Our office is located on 17/F, Wing On Centre, 111 Connaught Road Central, Sheung Wan, Hong Kong.
Antai Securities aim to serve global clients with innovative means of financial technology, build a fintech team with combined investment and Internet experience, to create hands-on, safe, and affordable equity trading platforms for individual clients in Hong Kong, Mainland China, and Southeast Asian countries, providing them with high-quality financial services. With the mission to "make investment easier and more pleasant", Antai Securities could also empower regional securities with its industry-leading technology and committed to be an innovative securities company with cross-border connectivity.
Informasi Tambahan Perusahaan PT Alpha Teknologi Bersama, Jakarta Utara
Ukuran Perusahaan : 51 - 200 pekerja
Waktu Proses Lamaran : 10 hari
Industri : Perbankan/Pelayanan Keuangan
Tunjangan dan Lain-lain : Tip, Asuransi kesehatan, Penglihatan, Waktu regular, Senin - Jumat, Bisnis (contoh: Kemeja)
Lokasi : Jakarta Utara


Terima kasih sudah mengunjungi halaman lowongan kerja Search Engineer Optimization (SEO) & Search Engine Marketing (SEM) Specialist kami yang penuh semangat! Kami harap kamu merasa terinspirasi untuk bergabung dari tim kami yang kreatif dan penuh gairah. Jangan lupa untuk tunjukkan semangatmu yang penuh energi dan kegembiraan saat menghadapi tantangan di tempat kerja nanti ya! Dan ingatlah, jangan pernah berhenti bermimpi dan mencapai kesuksesan. Apapun bisa terwujud dengan usaha. Sampai jumpa di tim kami yang penuh semangat pada posisi Search Engineer Optimization (SEO) & Search Engine Marketing (SEM) Specialist.