Lowongan Kerja Chief Operationg Officer (COO) di PT Pulau Nikoi Info Paling baru

Lowongan Kerja Chief Operationg Officer (COO) di Bintan
Hi kawan! Apa kabar? Kami sedang membuka lowongan kerja posisi Chief Operationg Officer (COO) yang mungkin bisa menjadi kesempatan emas untukmu! Kami mencari seseorang yang enerjik dan ahli dalam bidangnya untuk bergabung bersama kami. Jika kamu suka tantangan dengan pekerjaan Chief Operationg Officer (COO), maka ini adalah kesempatan yang tepat untukmu! Jangan ragu untuk apply sekarang juga kepada kami. Kami sudah tak sabar untuk bertemu denganmu dan menyambutmu sebagai bagian dari tim kami.
DESKRIPSI LOWONGAN KERJA Chief Operationg Officer (COO)
THE COMPANY
8 Islands is a privately owned company that owns and operates two Private Islands off the east coast of Bintan, Indonesia.
Our mission is to provide exceptional boutique luxury hospitality experiences on our private islands, Nikoi and Cempedak through a sustainable and socially responsible business model that creates world class guest experiences, whilst protecting and supporting the surrounding communities and environment.
8 Islands is recognized as a leader in sustainable and socially responsible luxury hospitality, offering unique experiences on our Private Islands that promote conservation, celebrate local culture, and empower local communities. We aim to be a model for other luxury hospitality businesses through commitment to our 4C's Impact Statement of Conservation, Community, Culture and Commerce.
Our purpose is to provide our guests with unforgettable experiences that go beyond traditional luxury hospitality, while also making a positive impact that benefits all stakeholders, including employees, local communities, the environment, and our shareholders.
COO DUTIES AND RESPONSIBILITIES:
-Will be based out of Singapore or Indonesia but spending a significant amount of your time (80 to 90%) on the Islands and will report to Chief Executive Officer, 8 Islands.
-Will be a key thinking partner, working closely with CEO and other relevant stakeholders, to develop business strategy, then execute operationally.
-Oversee and manage the operational aspects of both Islands, ensuring that all departments and teams adhere to world-class standards of service, quality & hygiene.
-Set and monitor key performance indicators and effectively manage the GMs and their teams to ensure high-quality service delivery and efficient operations.
-Implement and continuously improve processes, procedures, and systems to enhance operational effectiveness and exceed guest expectations.
-Ensure the GMs and all staff adopt an "Island Ambassador" mindset by engaging with guests in a warm, friendly, professional, and authentic manner.
-Lead and oversee the resort's operations to ensure all employees are geared towards the delivery of unparalleled guest experiences.
-Develop and implement strategies to enhance guest satisfaction, from arrival to departure, by focusing on personalized service, attention to detail, and creating unforgettable Private Island experiences.
-Provide leadership, training, and mentorship to staff, emphasising the importance of exceptional service delivery, attention to detail, and proactively taking initiative.
-Coach staff to continue to harness and display the authentic local culture that is welcoming and charming that make guests return for more and spread the word to others.
-Shape a culture of inclusivity where all team members feel valued, respected, supported, and empowered to contribute to the continued success of 8 Islands.
-Work closely with the CEO, shareholders, and board to translate strategic goals and initiatives into actionable plans.
-Partner with the CEO to ensure that 8 Islands purpose and mission remains anchored to our 4Cs Impact Statement and that our purpose remains core to our identity, value proposition and how we run our operations.
-Assist the CEO to continue to support and grow the many foundations we have started such as The Island Foundation, 7 Clean Seas etc.
-Assist the CEO in pursuing consistent financial performance by overseeing cost control, inventory management, purchasing and supply chain efficiency.
-Serve as a liaison between the owners, board, and island employees, effectively communicating and aligning objectives, strategies, and expectations.
-Partner with, influence, harness and leverage relationships with CEO, staff, guests, the local community, suppliers, foundations, local government, trade & industry bodies, NGO's, the media, shareholders and board.
EXPERIENCE:
-Significant experience (8+ years) in a senior leadership role within a service industry, with a focus on operational excellence and guest services through effective team management.
-Demonstrated experience of attracting, developing & retaining talent and building and maintaining high performance teams.
-Relevant experience in a B2C service industry, engaging with customers, delivering service excellence, and creating brand loyalty.
-Experience in the luxury and / or responsible tourism industry (preferably both) would be a bonus but not essential.
-Of Indonesian heritage with the ability to speak Bahasa and understand local culture and customs, and with international experience, global perspective, and an ability to understand, engage & connect with guests and stakeholders of different cultures.
-Experience leading operations in a purpose-led organization with a genuine desire to make a positive impact, aligned with our 4Cs Impact Statement, which is core to who we are, what we do and how we do it.
-Experience partnering with, influencing, and leveraging relationships with multiple stakeholders such as staff, guests, community leaders, suppliers, government, trade & industry bodies, NGO's, the media, shareholders, and board members.
-Experience overseeing cost control, inventory management, purchasing and supply chain efficiency with the financial acumen to assess capital expenditure projects through an ROI lens.
PREREQUISITES:
-Highly self-aware – comfortable in sharing your strengths and development areas. You are humble & open-minded enough to say, 'I don't know' and to ask for help from others & to challenge their own mindset, assumptions & beliefs.
-Highly effective at working with, partnering, and harnessing the skills, strengths & experiences of those who are different to you.
-Possess an enquiring mind, learning from others and embracing innovation from both within and outside of the industry and then making practical and relevant for 8 Islands (Island Ingenuity) to solve real life problems through a mindset of continuous improvement.
-Able to think, act, and operate with an owner's mindset.
-Leads through a crystalized personal purpose and can articulate the difference you are committed to make for 8 Islands and why this is important to you.
-Aligned with the purpose and vision of 8 Islands enabling
to:
i. remain committed, resilient and calm in the face of uncertainly, disruption and setbacks
ii. to stay focused on what matters
iii. use it to guide your decision making and make an impact through the 4Cs
Informasi LoKer Posisi Chief Operationg Officer (COO) di PT Pulau Nikoi
Tingkat Pekerjaan : CEO/GM/Direktur/Manajer Senior
Kualifikasi : Sertifikat Professional, D3 (Diploma), D4 (Diploma), Sarjana (S1), Diploma Pascasarjana, Gelar Professional, Magister (S2)
Pengalaman Kerja : 8 tahun
Jenis Pekerjaan : Penuh Waktu
Spesialisasi Pekerjaan : Hotel/Restoran, Hotel/Pariwisata / 506, 114
Tentang Perusahaan PT Pulau Nikoi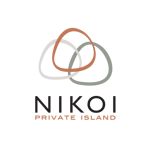 PT Pulau Nikoi is a 15 hectares private island (Resort), 8 km off the east coast of Bintan, Kepulauan Riau, Indonesia. Long regarded as one of the most stunning islands on this relatively unspoilted coast, Nikoi is fortunate to have remained in pristine condition. It is ringed with white sandy beaches and coral reefs of spectacular color and diversity and a coastline studded with magnificent white granite boulders that seemingly defy gravity. Candidates who feel interested in our vacancies should send by email the related CV/resume noting the expected salary and fringe benefits with applied position mentioned to :
Informasi Tambahan Perusahaan PT Pulau Nikoi, Bintan
Ukuran Perusahaan : 51 - 200 pekerja
Waktu Proses Lamaran :
Industri : Hotel/Pariwisata
Tunjangan dan Lain-lain : Tip, Waktu regular, Senin - Jumat, Kasual (contoh: Kaos)
Lokasi : Bintan


Terima kasih sudah mengunjungi halaman lowongan kerja Chief Operationg Officer (COO) kami yang penuh semangat! Kami harap kamu merasa tergugah untuk bergabung dari tim kami yang ekspresif dan berlimpah keceriaan. Jangan lupa untuk tunjukkan semangatmu yang bersemangat energi dan keceriaan saat menghadapi tantangan di tempat kerja nanti ya! Dan jangan lupa, jangan pernah menyerah bermimpi dan mencapai kesuksesan. Apapun bisa terwujud dengan kerja keras. Sampai bertemu di tim kami yang ekspresif pada posisi Chief Operationg Officer (COO).