Lowongan Kerja Project Manager di The Labyrinth Collective Terbaru Hari ini
Lowongan Kerja Project Manager di Bali
Hi teman! Apa kabar? Kami sedang membuka kesempatan berkarir posisi Project Manager yang mungkin bisa menjadi pintu gerbang sukses untukmu! Kami mencari seseorang yang ceria dan ahli dalam bidangnya untuk bergabung bersama kami. Jika kamu bersemangat mencari pengalaman baru dengan pekerjaan Project Manager, maka ini adalah kesempatan yang tepat untukmu! Jangan ragu untuk kirim CV dan portfolio kamu kepada kami. Kami menunggu dengan penuh harap untuk bertemu denganmu dan mengetahui lebih banyak tentang kemampuanmu.
DESKRIPSI LOWONGAN KERJA Project Manager
A Project Manager is responsible for overseeing and managing all aspects of a construction project from initiation to completion. They ensure that projects are executed efficiently, on time, within budget, and in compliance with quality and safety standards.
Responsibilities:
Manage and oversee the entire construction process, including planning, scheduling, budgeting, and resource allocation.

Manage with architects, engineers, contractors, and subcontractors to ensure effective communication and collaboration.

Develop project plans, including scope, objectives, and deliverables, and monitor progress throughout the project lifecycle.

Establish and maintain project budgets, track expenses, and ensure cost control measures are in place.

Ensure compliance with building codes, regulations, and safety standards, and address any issues that arise.

Review and interpret construction drawings, specifications, and contracts to ensure adherence to project requirements.

Coordinate and schedule construction activities, including procurement of materials, equipment, and labor.

Monitor and report on project progress, identifying any deviations from the planned schedule or budget and implementing corrective actions.

Manage and resolve any conflicts or disputes that may arise during the construction process.

Conduct regular site visits to inspect work progress, quality, and safety practices, and provide guidance and support to construction teams.

Ensure timely and accurate documentation of project activities, including progress reports, change orders, and project closeout documentation.

Collaborate with stakeholders, including clients, consultants, and regulatory authorities, to address their needs and ensure project success.

Bridging clear communication between Business Owner and all department related.
Requirements:
Bachelor's degree in construction management, civil engineering, or a related field (or equivalent work experience).

10 years minimum Experience at the same fields.

Fluent in English both verbal and written.

Proven experience as a construction manager or similar role, overseeing commercial or residential construction projects.

In-depth knowledge of construction methods, materials, and processes, as well as building codes and regulations.

Strong project management skills, with the ability to plan, organize, and prioritize multiple tasks and projects.

Excellent communication and interpersonal skills, with the ability to effectively collaborate with diverse teams and stakeholders.

Proficiency in construction management softwares and scheduling tools.

Familiarity with risk management and quality control processes in construction projects.

Strong problem-solving and decision-making abilities, with a proactive and solution-oriented mindset.

Leadership skills to effectively manage and motivate construction teams.

Attention to detail and a commitment to delivering high-quality work within established deadlines.

Valid driver's license and ability to travel to project sites as required.
Persyaratan minimum:
Mencari kandidat yang bisa bekerja pada hari kerja

Diperlukan lebih dari 4 tahun pengalaman kerja yang relevan untuk posisi ini

Pelamar harus memiliki KTP
-
Informasi LoKer Posisi Project Manager di The Labyrinth Collective
Tingkat Pekerjaan : Tidak Terspesifikasi
Kualifikasi : Tidak terspesifikasi
Pengalaman Kerja :
Jenis Pekerjaan : Penuh Waktu
Spesialisasi Pekerjaan : Pelayanan, Pengacara / Asisten Legal / 505, 138
Tentang Perusahaan The Labyrinth Collective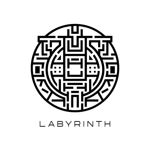 The Labyrinth Collective is a project located inside a 50ha newly developed destination in Pantai Nyanyi Tabanan (10 drive from Canggu area), its a place where we combine art and technology to create an immersive place.
This new developed project will consists of The Labyrinth Studio, The Dome, Taman Tera, music studio, a theatre and exhibition area, wellness and spa experience, as well as its own park and plaza - making it fascinating and interactive experience for our community.
We aim to build an environment that sparks creativity and a sense of wellness to our customer and our staff.
Informasi Tambahan Perusahaan The Labyrinth Collective, Bali
Ukuran Perusahaan : 1- 50 pekerja
Waktu Proses Lamaran : 22 hari
Industri : Seni/Desain/Fashion
Tunjangan dan Lain-lain : Asuransi kesehatan, Parkir, Waktu regular, Senin - Jumat, Tropical Formal
Lokasi : Bali


Terima kasih sudah mampir ke halaman lowongan kerja Project Manager kami yang menggebu-gebu! Kami harap kamu merasa terinspirasi untuk bergabung dari tim kami yang inovatif dan berlimpah gairah. Jangan lupa untuk bawa semangatmu yang bersemangat semangat dan kegembiraan saat menghadapi tantangan di tempat kerja nanti ya! Dan ingatlah, jangan pernah menyerah bermimpi dan mencapai kesuksesan. Semua bisa terwujud dengan kerja keras. Sampai bertemu di tim kami yang ekspresif pada posisi Project Manager.