Lowongan Kerja Operation Manager di PT Delonix Group Indonesia Terbaru Hari ini
Lowongan Kerja Operation Manager di Jakarta Utara
Hi kawan! Apa kabar? Kami sedang membuka kesempatan berkarir posisi Operation Manager yang mungkin bisa menjadi kesempatan emas untukmu! Kami mencari seseorang yang bersemangat dan memiliki keahlian yang istimewa untuk bergabung bersama kami. Jika kamu berminat mengejar karir yang sukses dengan pekerjaan Operation Manager, maka ini adalah kesempatan yang tepat untukmu! Jangan ragu untuk apply sekarang juga kepada kami. Kami sangat antusias untuk bertemu denganmu dan mengetahui lebih banyak tentang kemampuanmu.
DESKRIPSI LOWONGAN KERJA Operation Manager
Job Responsibilities:
1. Assist in the formulation of overseas hotel business goals and strategies, formulate overseas hotel operation service standard systems, management norms and service processes according to the company's brand standards and overseas market characteristics.
2. Assist in the establishment of overseas operation teams, assessment and training systems to ensure that brand operation standards can be systematically implemented.
3. Evaluate and screening potential hotel properties, also assist the development team in formulating a hotel feasibility analysis report.
4. Assist the hotel to prepare for the work and ensure that the hotel is implemented according to the brand standard.
5. Build a hotel operation service monitoring system, evaluate hotel services and operations, and deal with existing problems.
6. Build a hotel sales channel system, responsible for the management and maintenance of major sales channels.
Job Requirements:
1. Experience in chain hotel operation and management, overseas management or study abroad experience is preferred.
2. Familiar with the service and management process of each department of the hotel, understand the industry dynamics, and have a clear idea of hotel management.
3.Has good problem solving skill.
4.Fluent in spoken and written English.
5. Familiar with office software.
Informasi LoKer Posisi Operation Manager di PT Delonix Group Indonesia
Tingkat Pekerjaan : Manajer/Asisten Manajer
Kualifikasi : Sarjana (S1)
Pengalaman Kerja : 3 tahun
Jenis Pekerjaan : Penuh Waktu
Spesialisasi Pekerjaan : Hotel/Restoran, Hotel/Pariwisata / 506, 114
Tentang Perusahaan PT Delonix Group Indonesia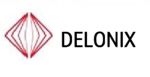 Delonix Group provides diversified offline consumption experiences, specializing in hotels, restaurants, leisure, entertainment, airport lounges, etc. The Group owns an upscale hotel group New Century Hotels & Resorts, and an innovative consumption enterprise Betterwood Lifestyle Lab.
With the mission of reshaping consumer experience and the unique concept of "Brand First", Delonix has driven the mass consumption trend with resonance among niches, built a time-based membership system across eras, and created a new end-to-end operating model connecting members directly through an IT- driven mid-office, to provide fresh offline consumption experience for consumers.
Delonix currently owns and operates nine renowned lifestyle brands: Found Retreat, Grand House, Wonderland Resorts, Barceló Hotels & Resorts, Grand New Century Hotel, Maison New Century Hotel, Ruby Hotels, Manju Hotel, and MORA SPACE.
The Delonix portfolio includes more than 830 managed and contracted hotels with over 140,000 rooms in 30 provincial-level administrative regions in China, including Beijing, Shanghai, Guangdong, Zhejiang, and Jiangsu, distributed in more than 150 cities across China.
Delonix is deeply rooted in China. With the vision of "serving the country by industrial development", Delonix has always taken social responsibility and ESG (Environmental, Social, and Governance) as the key strategic factors of corporate values. Delonix strives tirelessly for high-quality economic development and the second centenary goal of China by empowering the real economy development with the cultural tourism industry, supporting China's grand project of rural revitalization, and emphasizing a resilient and sustainable growth path.
Informasi Tambahan Perusahaan PT Delonix Group Indonesia, Jakarta Utara
Ukuran Perusahaan :
Waktu Proses Lamaran :
Industri : Hotel/Pariwisata
Tunjangan dan Lain-lain :
Lokasi : Jakarta Utara


Terima kasih sudah mengunjungi halaman lowongan kerja Operation Manager kami yang bersemangat tinggi! Kami harap kamu merasa terinspirasi untuk bergabung dari tim kami yang kreatif dan penuh semangat positif. Jangan lupa untuk tunjukkan semangatmu yang penuh semangat dan keceriaan saat menghadapi tantangan di tempat kerja nanti ya! Dan jangan lupa, jangan pernah berhenti bermimpi dan mencapai impianmu. Semua bisa terwujud dengan kerja keras. Hingga jumpa di tim kami yang penuh semangat pada posisi Operation Manager.