Lowongan Kerja Media & Online Community Manager di Jakarta Raya Terbaru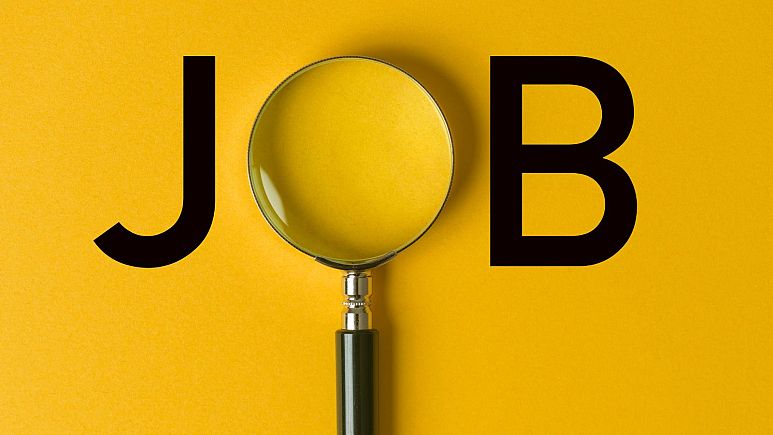 Lowongan Kerja Media & Online Community Manager di Jakarta Raya
Hi teman! Apa kabar? Kami sedang membuka peluang pekerjaan posisi Media & Online Community Manager yang mungkin bisa menjadi pintu gerbang sukses untukmu! Kami mencari seseorang yang enerjik dan memiliki keahlian yang istimewa untuk bergabung bersama kami. Jika kamu bersemangat mencari pengalaman baru dengan pekerjaan Media & Online Community Manager, maka ini adalah kesempatan yang tepat untukmu! Jangan ragu untuk mengirimkan lamaranmu kepada kami. Kami sudah tak sabar untuk bertemu denganmu dan mengetahui lebih banyak tentang kemampuanmu.
DESKRIPSI LOWONGAN KERJA Media & Online Community Manager
BAT is evolving at pace - truly like no other organisation.
To achieve the ambition, we have set for ourselves, we are looking for colleagues who are ready to live our ethos every day. Come be a part of this journey!
The role is responsible for working closely with partners to translate their demands into user, journeys, business stories, data questions, features that fit in and add value to an integrated media plan & community online management to define, act, & measures continuously and improving the media & community online management plan
Reports to: Head of Digital & Activation
Reporting Level: Individual Contributor
Geographic Scope: Local
What you will be accountable for
Diverse project scope on online community management (managing conversation in social media tonality based on brand brief)

KOL / Influencers strategy & implementation on online, while working closely with offline community managers

Holistic media campaign strategy & implementation (Both online & offline media)

Ongoing internal communication, cross-functional and cross-organizational collaboration to ensure each project meets set business and brand requirements

Partner with Brand & LEX to ensure developments carry out to company policies and guidelines; Where vital, lead external suppliers and build a trusted and long-term partner network

Deliver assignments end-to-end, timely and in-line with agreed strategies and processes

Control and report costs on a detailed level and take ownership for project budgets

Media budget management & media budget proposal on each brand in BAT, specify to each brand needs
CAN THIS BE YOUR FUTURE ROLE?
What are you looking for the next career development?

Why are you interested on a role with BAT?
Essential experience, skills and knowledge
College/University degree with minimum GPA 3.5 from reputable university

2+ years of relevant work experience in media, digital performance marketing (conversion funnel metrics CPA, CPL), experience on GA & Meta analytics dashboard, and creating end to end process of media conversion metrics while working closely with CRM manager

Preferably has the experience working in agency

Having resiliency on managing changes and deliver fast result, energetic, self motivated, result driven, highly adaptable, and able to work independently

Experience in prioritising multiple projects simultaneously

Possesses agile mentality, combination of creative and analytical skills

Acuity for business & sales performance and how data & tracking translate to business value

Innovative, self-motivated, and passionate about delivering fast results

Excellent communication skills and the ability to work and establish relationships with a range of partners and external contractors
Beneficial
Experience in media agency or start up that highly digital performance marketing driven will be key advantage
WE ARE BAT
At BAT we are committed to our Purpose of creating A Better Tomorrow. This is what drives our people and our passion for innovation. See what is possible for you at BAT.
Global Top Employer with 53,000 BAT people across more than 180 markets

Brands sold in over 200 markets, made in 44 factories in 42 countries

Newly established Tech Hubs building world-class capabilities for innovation in 4 strategic locations

Diversity leader in the Financial Times and International Women's Day Best Practice winner

Seal Award winner – one of 50 most sustainable companies
BELONGING, ACHIEVING, TOGETHER
Collaboration, diversity and teamwork underpin everything we do here at BAT. We know that collaborating with colleagues from different backgrounds is what makes us stronger and best prepared to meet our business goals. Come bring your difference!
-
Informasi LoKer Posisi Media & Online Community Manager di PT Bentoel Prima
Tingkat Pekerjaan : Tidak Terspesifikasi
Kualifikasi : Tidak terspesifikasi
Pengalaman Kerja :
Jenis Pekerjaan : Penuh Waktu
Spesialisasi Pekerjaan : Penjualan / Pemasaran, Pemasaran/Pengembangan Bisnis / 503, 139
Tentang Perusahaan PT Bentoel Prima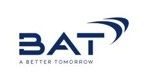 Proud to be in Indonesia! As part of the world's most international tobacco group, we take pride in what we do and aim to grow our brands and the value of our business in a manner expected of a responsible tobacco group. British American Tobacco Indonesia (BAT), is a member of British American Tobacco Group – one of the world's leading multinational companies, with brands sold in over 200 markets. We are the fourth largest cigarette manufacturer in Indonesia that manufactures and markets a diverse range of tobacco products. Our key portfolios include Dunhill and Lucky Strike, both international brand with strong kretek products. We've grown our brands significantly over the past 5 years and develop Dunhill as the largest international cigarette brand in Indonesia. BAT employ over 7,000 peoples across the business; from leaf growing partnerships to the manufacturing, marketing and distribution of cigarettes. We believe in two greatest assets of the company, our brands and our people. In BAT, we invest as much time and energy in our people as in our brands, focusing to create the legacy of leaders. We develop peoples in all level, from technicalities to leadership capabilities. Visit our Global LinkedIn page for more updated news: https://ift.tt/PurTSlW
Informasi Tambahan Perusahaan PT Bentoel Prima, Jakarta Raya
Ukuran Perusahaan : Lebih dari 5000 pekerja
Waktu Proses Lamaran : 28 hari
Industri : Manufaktur/Produksi
Tunjangan dan Lain-lain : Asuransi kesehatan, Casual, Uniform, Regulars hours, Monday - Saturday (half day on saturday)
Lokasi : Jakarta Raya


Terima kasih sudah mampir ke halaman lowongan kerja Media & Online Community Manager kami yang bersemangat tinggi! Kami harap kamu merasa terinspirasi untuk bergabung dari tim kami yang inovatif dan penuh semangat positif. Jangan lupa untuk tunjukkan semangatmu yang bersemangat semangat dan keceriaan saat menghadapi tantangan di tempat kerja nanti ya! Dan jangan lupa, jangan pernah berhenti bermimpi dan mencapai kesuksesan. Apapun bisa terwujud dengan usaha. Hingga bertemu di tim kami yang ekspresif pada posisi Media & Online Community Manager.