Lowongan Kerja Communication Manager di Indonesia Info Paling baru
Lowongan Kerja Communication Manager di Indonesia
Hi teman! Apa kabar? Kami sedang membuka kesempatan berkarir posisi Communication Manager yang mungkin bisa menjadi kesempatan emas untukmu! Kami mencari seseorang yang ceria dan mempunyai kemampuan yang luar biasa untuk bergabung bersama kami. Jika kamu suka tantangan dengan pekerjaan Communication Manager, maka ini adalah kesempatan yang tepat untukmu! Jangan ragu untuk mengirimkan lamaranmu kepada kami. Kami sangat antusias untuk bertemu denganmu dan mengetahui lebih banyak tentang kemampuanmu.
DESKRIPSI LOWONGAN KERJA Communication Manager
Job purpose
• Sonic Bay project aims at developing an industrial complex in Indonesia to produce a mixed nickel and cobalt hydroxide product from the Weda Bay ore deposit, where Eramet already has an operation with its partners. The project scope is split between an HPAL plant to produce an intermediate Ni/Co concentrate, a power plant, a sulfuric acid plant, a dry tailing storage facility and some utilities & earthworks.
• Sonic Bay project is led by Eramet (51%), in a joint venture with BASF (49%). The project has started with a prefeasibility study (PFS) completed in May 2022. Following favorable project conditions, it was decided to accelerate project execution and to move to the preparation of the execution phase with the setup of one or more EPC contract with a view to start the execution phase by S1 2023.
• Within the owner's project team, the Communication Manager
Proposes a communication strategy that contributes to the achievement of the set of project objectives, aligned and integrated with the Owners' communication frame

Translates the strategy internally and externally through actions that promote the project activities, its teams and its integration in Indonesia and with its stakeholders through CSR commitments.

Preserves the interests (license to operate and license to market) and the reputation of the company and supports its development with stakeholders, institutions, media in a partnership and contributory approach.
Key Project dimensions
• The project will be located on Halmahera Island in Indonesia, nearby the Indonesian Weda Bay Industrial Park (IWIP) currently being developed by Chinese company Tsingshan.
• Sonic Bay project total CAPEX is expected to be around 2,2 Bn$ for a ~67 kt Ni pa Nickel in operation.
• The start of the plant is planned for end 2025/early 2026

Main Responsibilities
Proposes and implements the communication strategy to support the project's priority issues.

Supports the project by proposing an action plan covering both internal and external issues. The actions will have to be coordinated with those of the Group to give them maximum impact and consistency.

Ensure that the implementation of the project's Communication policy is in line with the Group's corporate project.

Work closely with and be supported by the Group Communication teams.

Supports in particular the CSR, Public Affairs and HR team in Indonesia by providing them with the necessary elements for their activities.

Sets up performance indicators for his/her actions to measure their effectiveness.

Participates in the communication rituals set up by the Group's Communication Department and shares its topical issues.
To this end, he/she is in charge of the following key activities:
• Develop and implement the project's Internal/External communication policy in relation with the project team and Group departments.
• Promote employees' sense of belonging to the project and its corporate culture while striving to integrate it into its environment:
Propose solutions and support management thanks to a listening ear in the field and a good knowledge of the social environment;

Share the Group's challenges through regular communication actions;

Ensure that strategic elements are well relayed to all project sites (China / France / Indonesia);

Organize events capable of bringing employees together around unifying projects;

Designing the media/tools necessary for the implementation of the internal communication policy (newspapers, publications, audiovisuals, intranet sites, newsletters, etc.)
• Develop and strengthen the image and reputation of the project and develop its reputation in Indonesia:
Adopt a proactive management of the media (mapping, rituals, strength of proposal) and ensure a permanent and quality relationship with all the media of the country by designing and implementing a media plan that meets the challenges (regular meetings, proposals for thematic meetings, press visits, ...). Carry out a media watch (print and online) and propose an associated media strategy.

Promote the project's civic involvement by systematically communicating on our actions and on the partnership agreements set up according to the axes defined by the CSR policy;

Explain and promote the project's strategy;

Define a Social Media policy in line with the communication strategy;

Design the internal and external communication media/tools necessary for the implementation of the external communication policy (editions, audiovisuals, websites, public relations, visits, sponsoring, etc.)

Monitor and report on information relating to the social and customary policy of the territory;

Support the Group's communication in the structuring and deployment of the Eramet brand platform (messages and graphic charter, etc.)

Establish a recommendation on participation in public events to publicize the project and promote its action.

Define and implement the stakeholder communication strategy in support of the Public Affairs Department (mapping, issues, expectations, opportunities, influence/impact...).
• Preserve the company's image and reputation:
Anticipate sensitive communication issues by being close to the different departments (HR, Environment, ...) and define the communication posture and the associated language / communiqués

Pass on our messages in a proactive manner and to have a dynamic communication towards the press and on social networks so that our positions are known and taken up in the media.
• Develop and implement contributive projects that can demonstrate Sonic Bay will follow the ESIA commitments related to community investment, and any other projects that can bring positive local and regional impact.

Requirements
• Academic training or equivalent level: 5 years of higher education (IEP, CELSA, Business Schools, Journalism Schools, Master's Degree in Literature or Communication)
• Successful experience in a 360° communication and public affairs position (at least 10 years) primarily in an industrial group with integration issues in a territory or in a communication agency.
• Technical skills and know-how required:
Mastery of internal and external communication tools;

Mastery of press and public relations;

Writing and oral skills;

Sensitivity to the problems of the customary world
• Fluent English is a must
• Behavioral skills:
Very good listening skills and openness;

Availability and reactivity;

Rigor ;

Field experience and excellent interpersonal skills;

Sensitivity to interculturality

Great capacity of adaptation and diplomacy;

Pragmatism, composure and ability to step back (crisis management);

Sensitivity and respect for internal clients and external stakeholders.
Position Location
Job will be based in Tanjung Ulie, Weda, North Maluku, Indonesia with Roster based
-
Informasi LoKer Posisi Communication Manager di PT Weda Bay Nickel
Tingkat Pekerjaan : Tidak Terspesifikasi
Kualifikasi : Tidak terspesifikasi
Pengalaman Kerja :
Jenis Pekerjaan :
Spesialisasi Pekerjaan : Seni/Media/Komunikasi, Hubungan Masyarakat / 504, 141
Tentang Perusahaan PT Weda Bay Nickel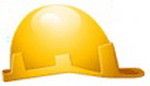 We are a multinational mining and metallurgical group, which bases the pursuit and development of its activities on a plan for lasting, profitable and harmonious growth. In all our businesses, we recruit passionate and curious people, quick to take up challenges and push the boundaries. They are open-minded, interested in team-work and prepared to share the common values of Professionalism, Expertise, Ability, Loyalty and Respect for Others. These men and women accompany the Group's development, wherever our ambitions take us If you recognize yourself through our values, if you long to be immerged in an international environment, if you put safety first and if you desire to be part of a - literally - rock-solid team... Many are the possibilities to join our staff and be a part of our future.
Informasi Tambahan Perusahaan PT Weda Bay Nickel, Indonesia
Ukuran Perusahaan : 501 - 1000 pekerja
Waktu Proses Lamaran : 29 hari
Industri : Pertambangan
Tunjangan dan Lain-lain : Bisnis (contoh: Kemeja), BPJS Health, BPJS Employment, PT Weda Bay Nickel
Lokasi : Indonesia


Terima kasih sudah mengunjungi halaman lowongan kerja Communication Manager kami yang bersemangat tinggi! Kami harap kamu merasa tertarik untuk menjadi bagian dari tim kami yang ekspresif dan berlimpah gairah. Jangan lupa untuk bawa semangatmu yang penuh semangat dan keceriaan saat menghadapi tantangan di tempat kerja nanti ya! Dan jangan lupa, jangan pernah berhenti bermimpi dan mencapai kesuksesan. Semua bisa terwujud dengan semangat pantang menyerah. Hingga jumpa di tim kami yang penuh semangat pada posisi Communication Manager.