Lowongan Kerja Assistant to the Chief Financial Officer di Metro Manila Terbaru
Lowongan Kerja Assistant to the Chief Financial Officer di Metro Manila
Hi sobat! Apa kabar? Kami sedang membuka lowongan kerja posisi Assistant to the Chief Financial Officer yang mungkin bisa menjadi pintu gerbang sukses untukmu! Kami mencari seseorang yang ceria dan ahli dalam bidangnya untuk bergabung bersama kami. Jika kamu berminat mengejar karir yang sukses dengan pekerjaan Assistant to the Chief Financial Officer, maka ini adalah kesempatan yang tepat untukmu! Jangan ragu untuk mengirimkan lamaranmu kepada kami. Kami menunggu dengan penuh harap untuk bertemu denganmu dan mengetahui lebih banyak tentang kemampuanmu.
DESKRIPSI LOWONGAN KERJA Assistant to the Chief Financial Officer
Responsible for providing a range of administrative support and coordination of projects for the C.F.O., and the Departments of Accounting, Accounts Payable, Accounts Receivable, Financial Assistance, Payroll, and Human Resources.

Responsible for promoting efficient delivery of services and overseeing Departments in the absence of the C.F.O.

Responsible for maintaining high standards of professionalism, efficiency, personal communication, discretion, and independent judgment.

In working with internal and external contacts, the Assistant to the C.F.O. deals with a wide range of highly sensitive issues under tight deadlines and pressures.
Responsibilities / Duties
Provides a wide variety administrative support to the C.F.O. and to the departments under his/her supervision.

Manages the C.F.O.'s and departmental calendars to prioritize and resolve conflicts and to ensure all commitments and deadlines are met.

Prepares responses, correspondence, meeting materials, schedules, and other forms of communications for the Departments.

Assists the C.F.O. in coordinating departmental daily activities as well as annual audits to ensure commitments and deadlines are met.

Responsible for disbursing paychecks on payday.

Assists Accounting Department in entering journal entries, setting up and releasing bank

transfers, uploading and distributing bank statements and reconciling payroll bank account.

Reconciles, processes, reviews, maintains, and submits as required the following:

Invoices, Check Requests, Purchase Orders, Contracts, and Expense Reports.

Performs standard office tasks such as answering telephones, filing, ordering of supplies,

faxing and copying, and booking meeting rooms.

Undertakes special assignment.
Minimum Requirements and Special Attributes
Must have the ability to observe and maintain a high degree of confidentiality and professionalism.

Must be able to communicate effectively and to interface with all levels of company personnel and a variety of personalities in a professional manner.

Requires a functional knowledge of company operations and procedures to accurately

Interpret documents/instructions to act properly and promptly.

Advanced computer skills including the use of word processing, spreadsheet, e-mail, and accounting/finance programs desirable.

Excellent oral and written communication (including proofreading).

Ability to organize projects.

Ability to multi-task and meet deadlines.

Bachelor's Degree or above.
Language Skills
Bilingual in English and Chinese is a must
Supervisory Responsibilities
None.
Travel Requirements
None.
Informasi LoKer Posisi Assistant to the Chief Financial Officer di
Tingkat Pekerjaan : Supervisor/Koordinator
Kualifikasi : Sarjana (S1)
Pengalaman Kerja : 3 tahun
Jenis Pekerjaan : Penuh Waktu
Spesialisasi Pekerjaan : Sumber Daya Manusia/Personalia, Sekretaris / 502, 146
Tentang Perusahaan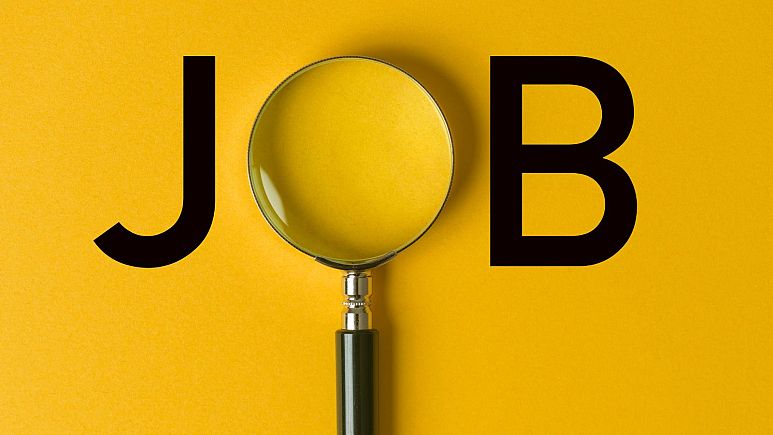 It is group of companies with an array of business entities in various industries which engaged in the Real Estate/Property Leasing, Management, Hospitality, Dining, and Leisure.
We accept resume for various positions and offer a range of opportunities for talented individuals.
Laporkan iklan lowongan ini
Pencari kerja
Panduan mencari kerja secara aman
Sumber daya karir
Testimoni
JobStreet @ App Store
JobStreet @ Google Play
Perusahaan
Pasang iklan lowongan kerja
Talent search
Beriklan dengan kami
Profil perusahaan
Tentang JobStreet
Tentang kami
Berkarier JobStreet
Bdjobs (Bangladesh)
BrighterMonday (East Africa)
Catho (Brazil)
Jobberman (West Africa)
JobsDB (SE Asia)
Jora (Hong Kong)
OCC Mundial (Mexico)
Seaman Jobsite (Philippines)
SEEK (Australia)
Work Abroad (Philippines)
Workana (Latin America)
Zhaopin (China)
Kontak
Hubungi kami
FAQ
Kirim saran
Facebook
Twitter
Informasi Tambahan Perusahaan , Metro Manila
Ukuran Perusahaan :
Waktu Proses Lamaran :
Industri :
Tunjangan dan Lain-lain :
Lokasi : Metro Manila


Terima kasih sudah mengunjungi halaman lowongan kerja Assistant to the Chief Financial Officer kami yang penuh semangat! Kami harap kamu merasa tertarik untuk menjadi bagian dari tim kami yang kreatif dan penuh keceriaan. Jangan lupa untuk tunjukkan semangatmu yang penuh energi dan kegembiraan saat menghadapi tantangan di tempat kerja nanti ya! Dan jangan lupa, jangan pernah menyerah bermimpi dan mencapai kesuksesan. Semua bisa terwujud dengan usaha. Hingga jumpa di tim kami yang ekspresif pada posisi Assistant to the Chief Financial Officer.