Lowongan Kerja Sound Technician di PT. Restoran Tiga Rempah Terbaru Hari ini
Lowongan Kerja Sound Technician di Banten
Hi kawan! Apa kabar? Kami sedang membuka peluang pekerjaan posisi Sound Technician yang mungkin bisa menjadi kesempatan emas untukmu! Kami mencari seseorang yang ceria dan mempunyai kemampuan yang luar biasa untuk bergabung bersama kami. Jika kamu bersemangat mencari pengalaman baru dengan pekerjaan Sound Technician, maka ini adalah kesempatan yang tepat untukmu! Jangan ragu untuk kirim CV dan portfolio kamu kepada kami. Kami sangat antusias untuk bertemu denganmu dan menyambutmu sebagai bagian dari tim kami.
DESKRIPSI LOWONGAN KERJA Sound Technician
Job Overview:
We are seeking an experienced and talented Sound Technician to join our team. The ideal candidate will be responsible for setting up, testing, and operating sound equipment during live events, and daily operational in our Outlet. You should have a strong technical knowledge of audio equipment and be able to work well under pressure. Additionally, you will be expected to maintain equipment and troubleshoot technical issues as they arise.
Responsibilities:
- Setting up sound equipment and ensuring it is working properly before events and daily operational.
- Operating and controlling sound equipment during live events and daily operational
- Testing and troubleshooting audio equipment to ensure optimal performance
- Collaborating with performers, producers, and other technical staff to ensure sound quality meets expectations
- Maintaining and organizing audio equipment, ensuring it is kept in good condition
- Staying up-to-date with the latest audio technologies and techniques
Requirements:
- Proven experience as a Sound Technician or similar role for at least 1 year.
- Proficient with audio equipment and software
- Knowledge of audio mixing, editing, and mastering techniques
- Familiarity with acoustics and sound systems
- Excellent troubleshooting and problem-solving skills
- Strong attention to detail
- Ability to work well under pressure and meet tight deadlines
- Excellent communication and interpersonal skills
- Flexibility to work evenings and weekends when required
If you are a passionate and skilled Sound Technician with a keen eye for detail, we encourage you to apply. We offer a competitive salary, a dynamic work environment, and the opportunity to work with a talented team of professionals.
Informasi LoKer Posisi Sound Technician di PT. Restoran Tiga Rempah
Tingkat Pekerjaan : Pegawai (non-manajemen & non-supervisor)
Kualifikasi : Tidak terspesifikasi
Pengalaman Kerja : 1 tahun
Jenis Pekerjaan : Penuh Waktu
Spesialisasi Pekerjaan : Komputer/Teknologi Informasi, IT-Admin Jaringan/Sistem/Database / 508, 193
Tentang Perusahaan PT. Restoran Tiga Rempah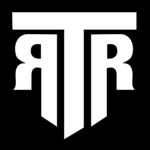 MONKEY KING Restaurant, Bar Club and Executive Karaoke is a company engaged in services, products and one stop entertainment. MONKEY KING Restaurant, Bar Club and Executive Karaoke is the first outlet from PT. Tiga Spice Restaurant and officially opened in April 2022 with the concept of a casual, relaxed and elegant feel. MONKEY KING Restaurant, Bar Club and Executive Karaoke also has the term from a story about a monkey king who has supernatural powers with a symbol of a business that will develop and open many branches as well as dominate the market segment in its class. MONKEY KING Restaurant, Bar Club and Executive Karaoke operates 14 hours every day and stands precisely in the center of Tangerang city which provides in terms of many things such as the need for food products with FUSIONABLE concepts, which means all types of food concepts or special dishes from all over the world and traditionally served here, although not all of them are available, but only some typical foods that are quite famous and known throughout Indonesia, precisely in the center of Tangerang city where this first outlet was founded. And in terms of drinks, it is also unique because the concept itself carries the New Era Method at this time, namely the Gastronomy Concept, which means a scientific method of making beverages such as Liquid Nitrogen and Molecular Gastronomy, where this concept is only used by experts in several worlds. and not everyone can use this method and the result of this concept is its own uniqueness which is quite challenging in terms of business people in the field of services, products and one stop entertainment, especially food and beverage products. And for the concept of one stop entertainment itself from the MONKEY KING Restaurant, Bar Club and Executive Karaoke, and the Bar and karaoke are made with very casual and exclusive nuances and are supported by a very elegant interior so that the convenience of one stop entertainment enthusiasts is given by MONKEY KING Bar, Club & Executive Karaoke is very interesting for fans of its visitors. MONKEY KING Restaurant, Bar Club and Executive Karaoke is also a unique challenge from enthusiasm in the business services of food and beverage products and entertainment. For the concept of the entertainment atmosphere itself, it carries a casual and relaxed feel, namely Elekto Dance Music and Deep House which is adjusted to the current new era concept so that visitors can feel the concept of a restaurant combined with entertainment style with full comfort provided by MONKEY KING Restaurant, Bar Club and Executive Karaoke.
MISSION
- Always innovate by presenting quality products and high value services
- Using the latest technology and marketing with the latest instruments in developing and running a business
- Commitment and full responsibility in doing business to earn the trust of consumers
- Providing the best service to every customer
- Continue to innovate to achieve customer satisfaction
VISION
- Meet all consumer needs by providing quality products, best and satisfying services
- Become a dominant player (Market Leader) in the food and beverage investment business world with full responsibility to make quality products with everything that can be utilized
Informasi Tambahan Perusahaan PT. Restoran Tiga Rempah, Banten
Ukuran Perusahaan : 1- 50 pekerja
Waktu Proses Lamaran : 28 hari
Industri : Makanan & Minuman/Katering/Restoran
Tunjangan dan Lain-lain : Asuransi kesehatan
Lokasi : Banten


Terima kasih sudah mengunjungi halaman lowongan kerja Sound Technician kami yang menggebu-gebu! Kami harap kamu merasa tergugah untuk menjadi bagian dari tim kami yang inovatif dan berlimpah keceriaan. Jangan lupa untuk tunjukkan semangatmu yang penuh semangat dan keceriaan saat menghadapi tantangan di tempat kerja nanti ya! Dan ingatlah, jangan pernah berhenti bermimpi dan mencapai kesuksesan. Apapun bisa terwujud dengan usaha. Hingga jumpa di tim kami yang ekspresif pada posisi Sound Technician.