Lowongan Kerja Health Solutions - Insurance - Sales and Advisory di PT Michael Page Internasional Indonesia Update
Lowongan Kerja Health Solutions - Insurance - Sales and Advisory di Jakarta Raya
Hi teman! Apa kabar? Kami sedang membuka kesempatan berkarir posisi Health Solutions - Insurance - Sales and Advisory yang mungkin bisa menjadi pintu gerbang sukses untukmu! Kami mencari seseorang yang bersemangat dan mempunyai kemampuan yang luar biasa untuk bergabung bersama kami. Jika kamu berminat mengejar karir yang sukses dengan pekerjaan Health Solutions - Insurance - Sales and Advisory, maka ini adalah kesempatan yang tepat untukmu! Jangan ragu untuk apply sekarang juga kepada kami. Kami sudah tak sabar untuk bertemu denganmu dan mengetahui lebih banyak tentang kemampuanmu.
DESKRIPSI LOWONGAN KERJA Health Solutions - Insurance - Sales and Advisory
Global business in Insurance sector seeks several senior positions in it's Health Solutions team based in Jakarta
Client Details
Global business in Insurance sector based in Jakarta
Description
Head of Account Management & Head of Sales
Work closely with the Head of Health Solutions, communicate effectively.

Focus on customer retention, revenue growth, and relationship growth to measure the success of their clients' portfolios.

Serve as the lead point of contact for all clients while building and nurturing trusted, long-lasting relationships.

Collaborate with our sales, advertising, and product development teams to ensure the clients is served appropriately.

Develop strategies to grow existing accounts and ensure quality and cost-effective service.

Gain a deep understanding of the client's needs and what they expect from our company.

Develop tactics that will deliver the appropriate products or services.

Use your outstanding communication skills to present to and influence key stakeholders in our company as well with clients (internal/external), local, global & regional.

Develop your team of Account Managers and oversee key accounts.

Managing the Account Management team not limited to the scope of work as well work behavior and daily performance towards servicing internal/external clients.

The key focal to resolve any complaints from any business source.

Head of Advisory
Client Support
Offering financial guidance and advice.

Financial analysis.

Create and explain customized plans.

Accessing clients financial portfolio.

Analyzing client's risk.

Gather asset reports from vendors for creating client investment reports.

Produce client investment reports as requested by advisor.

Produce metrics/reporting from recordkeeper and integrate into client presentations.

Create and maintain standardized deliverables.

Participate in client meetings where appropriate.

Assist client support as required by the Consultants.

Perform ad hoc tasks to help support and grow our business.
Business Development
Create and maintain standardized materials that can be used across the practice.

Support advisors in construction of client presentations, proposals and RFP responses.

Assist with coordination of client meetings and finalist presentations.

Aggregate industry resources and help construct industry benchmarking reports appropriate for mid-market clients.

Work on vendor searches for clients and maintain database that is applicable to mid-market segment.

Assist in performing fee & service benchmarking and preparing reports.
Profile
Minimum 8 years' experience in the Insurance industry (market, business development)

Degree in any relevant discipline

Understanding of Health solutions client network with strong commercial mindset

Good communication skills with ability to present, negotiate and influence at senior level with clients

Effective people management and stakeholder engagement skills

Proven track record in delivering creative solutions in deal negotiation, to deliver new business opportunity aligned to clients need
Job Offer
Competitive salary & benefits
Informasi LoKer Posisi Health Solutions - Insurance - Sales and Advisory di PT Michael Page Internasional Indonesia
Tingkat Pekerjaan : Manajer/Asisten Manajer
Kualifikasi : Sarjana (S1)
Pengalaman Kerja : 8 tahun
Jenis Pekerjaan : Penuh Waktu
Spesialisasi Pekerjaan : Akuntansi / Keuangan, Perbankan / Jasa Finansial / 501, 135
Tentang Perusahaan PT Michael Page Internasional Indonesia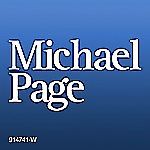 Michael Page International is a leading professional recruitment consultancy specialising in the recruitment of permanent, contract and temporary positions on behalf of the world's top employers. The Group operates through 155 offices in 35 countries worldwide. We have operations in the UK, Continental Europe, Asia Pacific and the Americas and focus on recruiting for the following sectors:
Accounting

Banking

Engineering & Manufacturing

Healthcare and Life Sciences

Human Resources

IT & T

Legal

Marketing

Procurement & Supply Chain

Property & Construction

Sales

Secretarial & Office Support
Informasi Tambahan Perusahaan PT Michael Page Internasional Indonesia, Jakarta Raya
Ukuran Perusahaan : 51 - 200 pekerja
Waktu Proses Lamaran :
Industri : Manajemen/Konsulting HR
Tunjangan dan Lain-lain :
Lokasi : Jakarta Raya


Terima kasih sudah mengunjungi halaman lowongan kerja Health Solutions - Insurance - Sales and Advisory kami yang menggebu-gebu! Kami harap kamu merasa tertarik untuk menjadi bagian dari tim kami yang inovatif dan berlimpah gairah. Jangan lupa untuk bawa semangatmu yang penuh semangat dan keceriaan saat menghadapi tantangan di tempat kerja nanti ya! Dan ingatlah, jangan pernah berhenti bermimpi dan mencapai kesuksesan. Apapun bisa terwujud dengan usaha. Hingga bertemu di tim kami yang berenergi tinggi pada posisi Health Solutions - Insurance - Sales and Advisory.