Lowongan Kerja Global Product Load Manager di PT Buffalo Tours Indonesia Terbaru
Lowongan Kerja Global Product Load Manager di Bali
Hi kawan! Apa kabar? Kami sedang membuka lowongan kerja posisi Global Product Load Manager yang mungkin bisa menjadi kesempatan emas untukmu! Kami mencari seseorang yang ceria dan ahli dalam bidangnya untuk bergabung bersama kami. Jika kamu berminat mengejar karir yang sukses dengan pekerjaan Global Product Load Manager, maka ini adalah kesempatan yang tepat untukmu! Jangan ragu untuk kirim CV dan portfolio kamu kepada kami. Kami menunggu dengan penuh harap untuk bertemu denganmu dan menjelaskan lebih detail tentang kesempatan ini.
DESKRIPSI LOWONGAN KERJA Global Product Load Manager
Global Product Load Team Leader
Do you love data accuracy and quality control? Do you have a talent for extracting, transforming and loading data? Are you ready to build and lead a high performing team? Then we'd love for you to join us as our Global Product Load Team Leader!
About the Opportunity
As a key member of our Product leadership, your role is to lead a high performing team that will be responsible for the accurate load and maintenance of products in Discova's system and ensure that a one-best-way of load is developed and followed through. As Global Product Load Team Leader, you are someone who has strong attention to detail, experience in managing teams (including virtually) and excellent communication skills. You will work with a motivated team to design and document current and new load processes and ensure load consistency and accuracy across our global network.
About you
The Essentials:
At least 5 years of experience in the travel industry

Experience in working with travel booking systems (preferably Tour Plan)

Adept at being able to articulate the benefits of our own process both in writing and verbally

A high level of both written and spoken English and knowledge of local language would be an advantage

An experienced and confident presenter
The Attributes:
Understanding of consumer behaviours in tourism

High attention to detail and preciseness in maintaining records and databases

Highly organised and a creative problem-solver

Empathetic and approachable leadership presence

Solid collaboration and communication skills (both verbal and written)

Strong interpersonal and presentation skills across diverse cultures

Willing to travel on business extensively

Adaptable to uncertainties/changing priorities and able to remain calm under pressure
About us
The Discova brand was launched in July 2019 and is one of the newest brands within the Flight Centre Travel Group. We are a leading global, B2B destination management company with operations in 15 destinations in the Americas and Asia, with over 20 years of experience. With 95% of our people being locals and having grown up in the communities we operate in, we are motivated by a deep commitment to sustainable livelihoods while preserving the beauty of the places we call home.
What you can expect
If you are successful, you will find that working with Discova is more than just a job. To be part of Discova is to be in your element. We offer an exciting career progression globally and a fantastic and supportive team culture, unique leave benefits and social events that are the envy of the industry.
-
Informasi LoKer Posisi Global Product Load Manager di PT Buffalo Tours Indonesia
Tingkat Pekerjaan : Tidak Terspesifikasi
Kualifikasi : Tidak terspesifikasi
Pengalaman Kerja :
Jenis Pekerjaan : Penuh Waktu
Spesialisasi Pekerjaan : Penjualan / Pemasaran, Pemasaran/Pengembangan Bisnis / 503, 139
Tentang Perusahaan PT Buffalo Tours Indonesia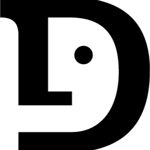 he Discova brand was launched in July 2019 and is the newest brand in the Flight Centre Travel Group family of brands. The merger of Buffalo Tours in Asia and Olympus Tours in the Americas created a global DMC business with the purpose to connect people and places with a world of possibilities. We are the travel people who work globally, live locally, and go the extra mile to help our partners extend their reach. Our passion is to share local experiences because 95% of our people are local. We are proud of the communities we operate and live in and our commitment to work responsibly with our customers, local communities and business partners ensure our tours have minimal impact on the natural environment while adding value to our local economies.
Informasi Tambahan Perusahaan PT Buffalo Tours Indonesia, Bali
Ukuran Perusahaan : 201 - 500 pekerja
Waktu Proses Lamaran : 10 hari
Industri : Travel/Pariwisata
Tunjangan dan Lain-lain : Tunjangan Pendidikan, Asuransi kesehatan, Waktu regular, Senin - Jumat, Bisnis (contoh: Kemeja), Social Security, Health Insurance, Professional Development
Lokasi : Bali


Terima kasih sudah mengunjungi halaman lowongan kerja Global Product Load Manager kami yang menggebu-gebu! Kami harap kamu merasa tergugah untuk bergabung dari tim kami yang kreatif dan penuh gairah. Jangan lupa untuk bawa semangatmu yang penuh energi dan kegembiraan saat menghadapi tantangan di tempat kerja nanti ya! Dan jangan lupa, jangan pernah menyerah bermimpi dan mencapai impianmu. Apapun bisa terwujud dengan kerja keras. Sampai jumpa di tim kami yang berenergi tinggi pada posisi Global Product Load Manager.